Exhibition of Amtrak History: Preserving the Heritage of a living railroad.
The Exhibition of Amtrak History Mission:
The mission of the APRHF's Exhibition of Amtrak History is to preserve the history of Amtrak as Americas Railroad. It is the only passenger service left in America and nowhere else in the US is the history of Amtrak preserved in this way except for here in La Plata, MO. This exhibit covers Amtrak since its inception on May 1st 1971 to modern day. It is a living exhibition that is added to on a regular basis.
This exhibition is one of a kind for two reasons. The first one is the cars it is housed in. The Exhibit is in two ex-Amtrak Material handling cars.These Material Handling cars numbered 1400-1479 were the first cars purchased in 1986 for the use of carrying express parcels via Amtrak. These cars became a norm and good moneymaker for Amtrak until the late 1990's when the host railroads started going against Amtrak for hauling freight on their rails. The cars were finally taken out of service in 2003 and were facing the scrappers torch.These cars were equipped with vintage rebuilt REA trucks built for high speed service and were custom built for one thing. That meant when the program was shut down they were of no use to any other private railroad. Please do not confuse these cars with the Express Trak cars that were built for other purposes with standard equipment. You can still see those on the rails today under private owners markings. The Material Handling cars logged many miles and ran nationwide on the Amtrak System. The two surviving cars in La Plata, Missouri are the only two examples that are in private ownership and being preserved. Our two cars are numbered 1429 and 1451 and are in phase three paint.
MHC cars are also significant to railroadl history as they are the only two examples left of our national passenger rail systems express package handling that are being preserved. Which is a throwback to the days of the RPO and REA express cars. The cars also tell a story to those who have never seen one much like other museum pieces that are on display all over the USA. This program, while in service, helped save Amtrak by providing good revenues and helped keep Amtrak intact so you may enjoy riding their trains today.
This exhibit is a self guided tour. You may get the key from the front desk of the Depot Inn and Suites at anytime. once you get to the cars you will see a sign on each one giving you an idea of what you will see. This car has showcases that are route specific. i.e. Coast Starlight, Empire builder, Southwest Chief etc. There are two file cabinets with books and documents that is located near a booth setup to allow for reading and studying of the historical data. The display is fully lighted and has signage explaining the purpose of and what the exhibit has. There are also many advertising posters displayed along with some menus.
The North car houses a operating Lionel layout, 40th Anniversary and National Train Day display. There is also an area to set up movie viewings when the cars are staffed during local events. Future expansion for this car is a Trails and Rails Display.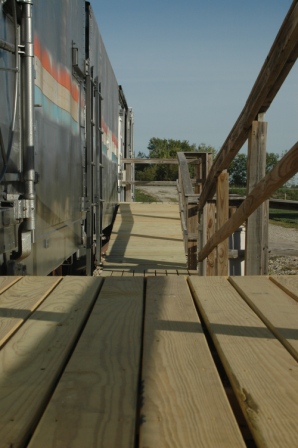 buy cheap Neurontin in iowa overnight This is a view of the newly installed deck floor. This project was done in the fall of 2012
http://vintagegoodness.com/2015/10/21/ This is a view of the Lionel layout in the north car.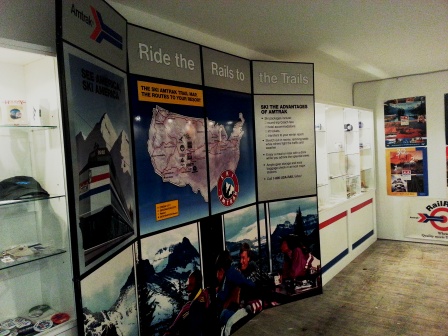 This is a display Amtrak used at many shows in the late 80's or early 90's