It is done.  This is the first and only exhibit dedicated to the Trails and Rails Groups that ride Amtrak all over the USA. The guides that do the Trails and Rails Program for on the Southwest Chief from CHI to LAP made this possible.  A huge thank you to them for helping us get another first accomplished.  Be sure when you visit the LaPlata are that you stop by the Depot Inn and ask them for a key to the APRHF Exhibition of Amtrak History. We are sure you will enjoy this display plus many more in both cars.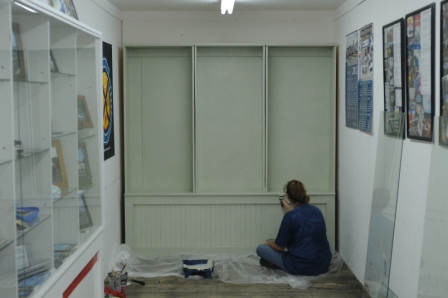 The above and below photos shows the APRHF VP Amy putting the final touches of paint on the showcase.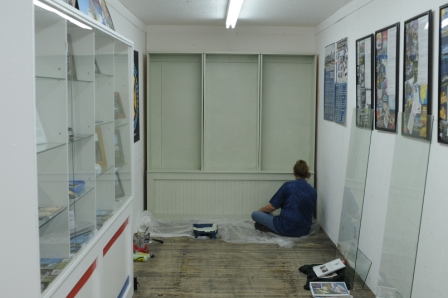 The below image is a view of the finished exhibit.