The next time you are in LaPlata and have that thought about you have already seen everything that is in the APRHF Exhibition of Amtrak history. Think again… There is a new case in the north car that will be a rotating display. This case was installed for a couple of our members to take care of and showcase some of their large Amtrak memorabilia collection. This showcase is the first one of its type in our exhibit. I hope all of you that see it enjoy it.

The first display is some one of a kind menus.

The new case also allowed us to reset this display to a more "comfy" look.
Other updates that are coming to this exhibit are installation and painting of trim inside the cars.
UPDATE
The trim is painted. No more bare wood to see when you come in the cars. It really gave things a nice feel. The trim is coming soon. But first the APRHF needs to pay a few bills.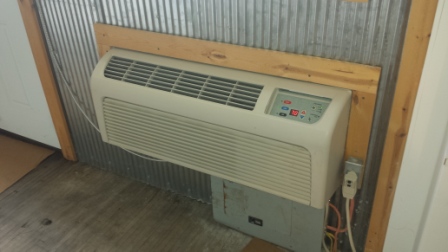 Bare wood has been here since 2008. Sometimes these little projects will slip right by.

Much better now. Next up is the trim.