http://relaxapartmanitara.com/100-online-payday-loan-2/available-for-debtors-with-very-poor-credit-score/ So far 2019 has seen a bunch of behind the scenes work on the Lookout Point Park project, land maintenance and fundraising. It was really nice to have a couple of out of town events to get away from the day to day grind of doing all this work.
The first trip was also the first of its kind. It was the Virtual Railfan Whistle Stop Tour. Many members of the VR operating team, moderators, Amy and I joined them in Chicago for the kickoff of this event. All of us congregated in our corner of the Pennsylvania room. We all had a great time going over the viewership numbers and talking about future plans. Amy and I shared with them about the memberships that have came from the viewers and also presented the Lookout Point Park rendering. We also all had a nice time leisurely touring Chicago up to the time we met at Union Station for the above meeting and preparations to kick off the Whistle Stop Tour.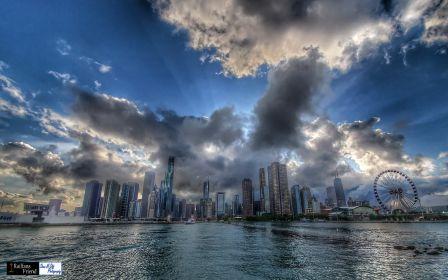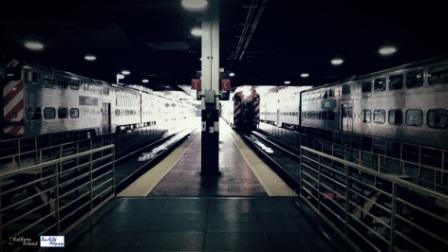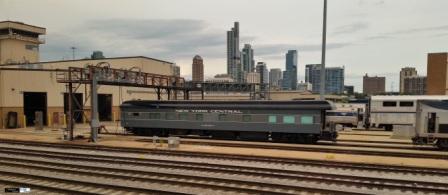 Amy and I got off the train in LaPlata. It was the fastest five hours of our lives. A super good time was had by all of us. There was 10 of us who started the trip. Many others joined en-route. It was a great time. Can't wait until next years tour.
Right after we got home from the whistle stop tour. It was time to get ready for our annual visit to Monticello Railroad Days. This event put us back home in the town of Monticello. We had the APRHF Model Ambassador and the Lookout Point Park rendering with us. Diesels and steam engines were operating outside and many happy people came in to see the layouts. Of course Amy and I got to go out and have a little fun also. A photo is worth a thousand words. So lets go see some scenes from the weekend.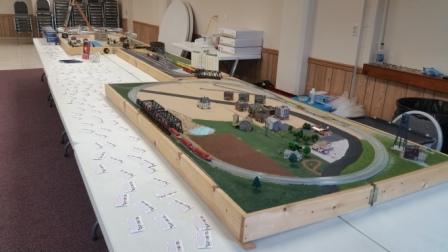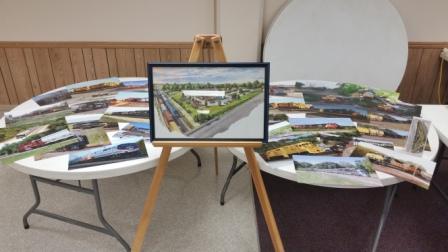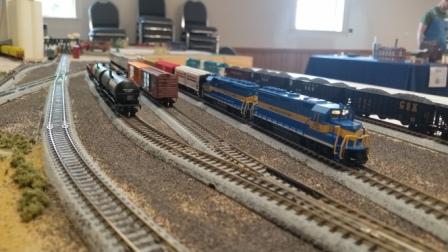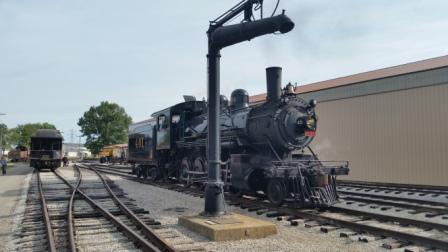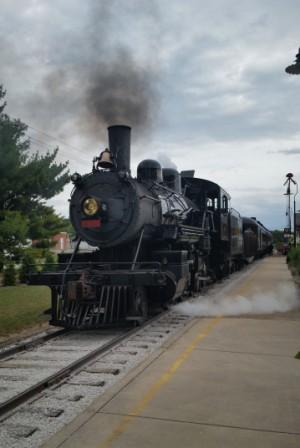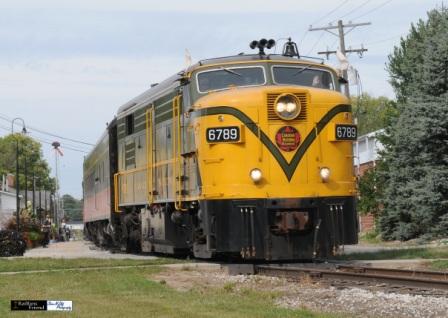 Monticello Railroad Days is always a joy to attend and represent the APRHF. We are thankful for the continual invite to come and participate in their invent.