http://icrapoport.com/?fbclid=PAAaZDuNQg5B4VUazIcKYdbtsvrBdjF6C_zqKfavAZjmb8lRPItyA8Z9XcNQo Our G-12 trainset is all gray now. In this case that is a good thing. That means the metal work is done and body work has been started. The train set is really looking good. The observation car tail end has been redone and the lights work too. The mechanical work begins now. Rebuilding the car wheel sets are the first step in that direction. We are still looking for some power truck parts. Hopefully we will be a successful search. Lets take a look at the latest work with some photos. We also saw the people that sold this train to us and shared the photos with them. They were giddy with excitement to see this getting fixed. The paint scheme is going to be talked about and discussed at the APRHF board meeting on April 17th.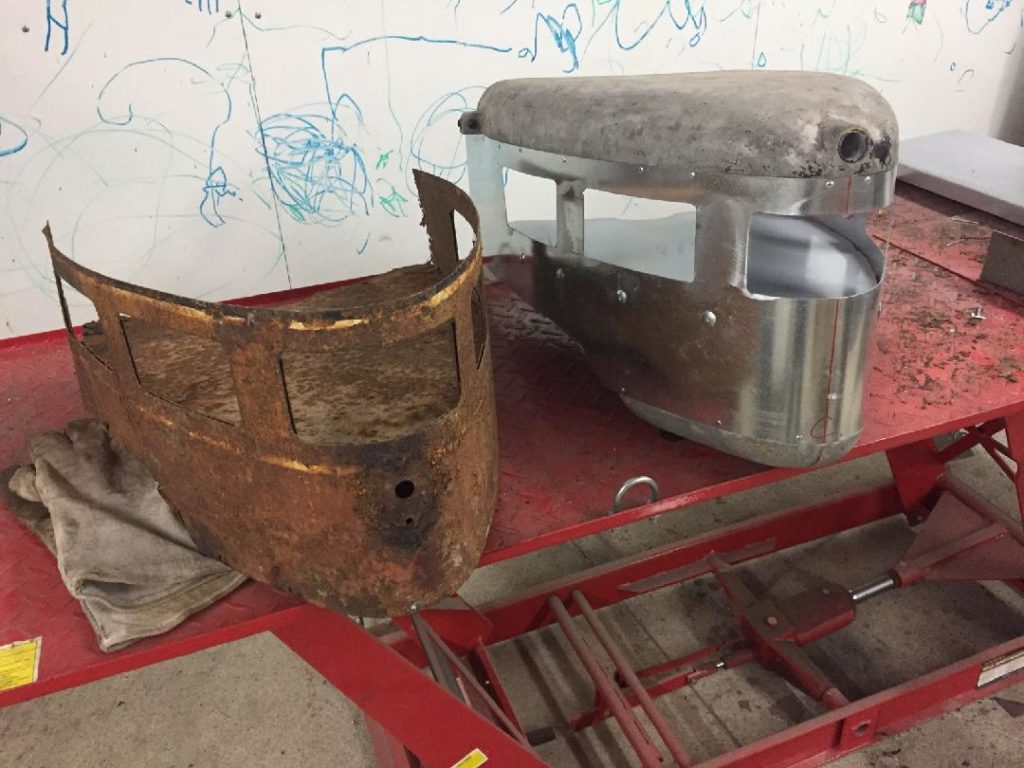 This job is a labor of love and fun for all of us that are involved. Bill Barr is having the most fun of course at the Barr Palace. Here in LaPlata we are finally getting a plan together on track being built. Some samples are being made now for testing in may when we visit the train. More to come as this project keeps moving forward. If you would like to help keep this project moving forward. Please visit this link and choose G-12 in the donation choices. http://www.aprhf.org/join/
Here is the previous two articles about it this project.